Hotel Cristal, Charming hotel located a few steps from the ski slopes
Our Swiss Riders Lodge hotel has 27 spacious, fully equipped rooms. We have everything you need for an unforgettable stay in Val d'Anniviers. Located close to the heliport, our hotel is the perfect place for your next summit getaway.
During summer 2020, our team will be on hand to look after you during the following opening hours: hotel open 7 days a week
Restaurant open from 12:00 and from 18:00– Booking recommended.
Bar open from 07:30

We have taken all the necessary steps to comply with health and safety standards to ensure your stay is a safe one.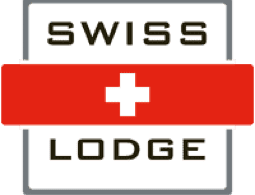 General Amenities
Reception
Living room
Luggage room
Ski room at the Gondola
Bar & Restaurant
Accessibility
Lift
Pets welcome
Non-smoking rooms
Access
Location
Village centre
Proximity: Cable car | Ski slope
Hiking trails
Mountain bike trails
Mountain
covid-19 | Hotel Cristal and Covid-19 measures
Special cancellation conditions for Covid-19
In this period of pandemic, and being anxious to always satisfy our customers,
we propose to you to move your stay, free of charge, in the next 12 months (within the limit of the availabilities):
If a member of the booking has tested positive for the Coronavirus and needs to be isolated at the time of stay.
If quarantine measures are in place to or from the destination.
If a member of the booking is in quarantine following close contact with an infected person.
In these cases, official proof must be provided in order for the stay to be postponed.
In these cases, official proof must be provided in order for the stay to be postponed.
In addition, we will refund your stay free of charge in the following cases
If there is a border closure to or from the destination
If there is a closure of our ski area by the relevant authorities
If a closure of our establishments is ordered by the competent authorities.
For more information please visit: valdanniviers.ch